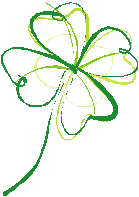 Because everyone has the potential to shine!
---
2424 Washington Street
Suite LL 110
Waukegan, IL 60085
Phone: (847) 336-7733
Fax: (847) 336-7722

Medical Assessment
Our intake process includes a full medical assessment by a doctor and medical staff. This allows our agency to gather information to enable decisions about treatment to be appropriately informed to collaborative decision-making with the patient about treatment. All assessments are confidential.

Counseling
When entering our program, you will be assigned to a counselor with specialized training in the treatment of opioid dependency. Your counselor works with you to develop a treatment plan that meets your needs with the goal of improving your quality of life and overcoming your dependency on opioids. Your counselor will utilize the most current research in providing treatment services.

MAT
Methadone is an opiate agonist, which has a series of actions similar to those of morphine and other narcotic medications. When taken on a daily basis (every 24 to 36 hours), it eliminates physical withdrawal symptoms. Additionally, when you are an effective dose level, you no longer have cravings for opioids, and if you do use, methadone blocks the euphoric effect of opioid abuse. The objectives of methadone maintenance treatment follow from this orientation: to improve function, lessen symptoms and discomfort, and lower the rate of mortality associated with addiction.

Referrals
We work closely with other agencies in the area that will provide needed services for our clients.  Within a client's individual treatment plan, we will discuss the need for outside referrals to meet the goal of improving your quality of life and overcoming your dependency.